Time for a Tour!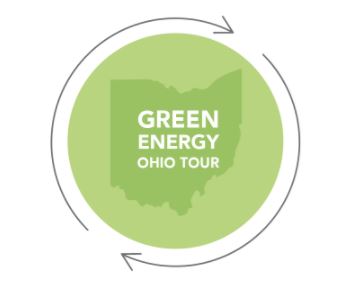 I've been hearing from many of you across the state with questions about this year's Green Energy Tour.  As you may know, it had originally been scheduled for June, when it was held last year.  In May, Board President Chris Meyer informed GEO membership that it would be postponed by several months, to the traditional time in early fall.  As a result of the heavy GEO event schedule last spring and the leadership transition, the Executive Committee decided to reschedule the Tour for the weekend of September 30 – October 1.It's amazing to think that this event began 15 years ago as the Ohio Solar Tour.  Back then renewable energy was a novelty in many areas, and information on these systems – particularly at the residential level – was often hard to find.  Today neither of those is true.  Thanks to you and others who believed in the potential of clean energy, these technologies have become abundant and a simple Google search will generate more than eight million references!   Does this mean that we don't need the Tour anymore?  Our answer is "no" – as with many traditions, the Tour is evolving.  It is becoming an opportunity to celebrate our accomplishments and showcase the possibilities.
We plan to make up for our late start by focusing exclusively on the Tour for the next two months, and we are here to support your local efforts in any way we can.  Because this is my first Tour as Executive Director, I want to hear from you in regard to your needs.   We have already made some changes based on feedback from previous years.  For example, this year the Tour will take place on Saturday and Sunday only – Friday open houses were not well attended and discouraged some from participating.  In Columbus we plan to use Friday evening for an opening reception that will bring together sponsors, volunteers, and participants to celebrate the Tour's 15th birthday.   It would be great to see Tour birthday parties across the state – informal events where GEO supporters and community members can give yourselves a well-deserved pat on the back for your hard work over a decade and a half.
Some of you have noticed our website challenges – our first priority is to update the site.  We have an abundance of good data from past Tours, including contact lists, and we will be reaching out to you with more information between now and the end of September.  If you want to be sure that your name is on our Tour distribution list, please send an email to Tour@greenenergyohio.org.
Thank you for your patience and your support of GEO – with your help we will have a great 15th Annual Green Energy Ohio Tour!